UGLY SWEATER CHRISTMAS PARTY!!!
This Saturday… Sabrina and Janelle Will Be Hosting The 2014 Ugly Christmas Sweater Party!!!They will be giving a Prize for The Ugliest Sweater!!! Be Creative!!! And also, please bring an Ornament that Represents YOU to Decorate their Christmas Tree Of Friends!!!
From Sabrina… "Can't Wait To See The Ugliness You Guys Bring!!! Happy Holidays!!!"
Any Questions… Please Call or Text Mando (951) 243-4261…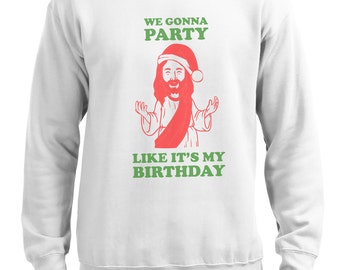 ALRIGHT… HERE WE GO!!!
Strength… Rest Day!
Skill Work… 15 Mins To Practice…

HandStand Hold/HandStand Push Up/Wall Climb Work
MetCon…
For a Total of 3 Rounds:
20 Hand Release Push Ups
20 Box Jumps (Rx'd: M-24″/F-20″…)
20 Push Shots (Rx'd: M-20lbs To The Skills/F-14lbs To The Bells…)
3…2…1…GO!!!
Mando