Come Out Saturday, October 8th & Support Our Youngest/Strongest/Fastest Athletes, Austin, Compete In The CrossFit UpTown Kids Competition Hosted By Yucaipa CrossFit!!!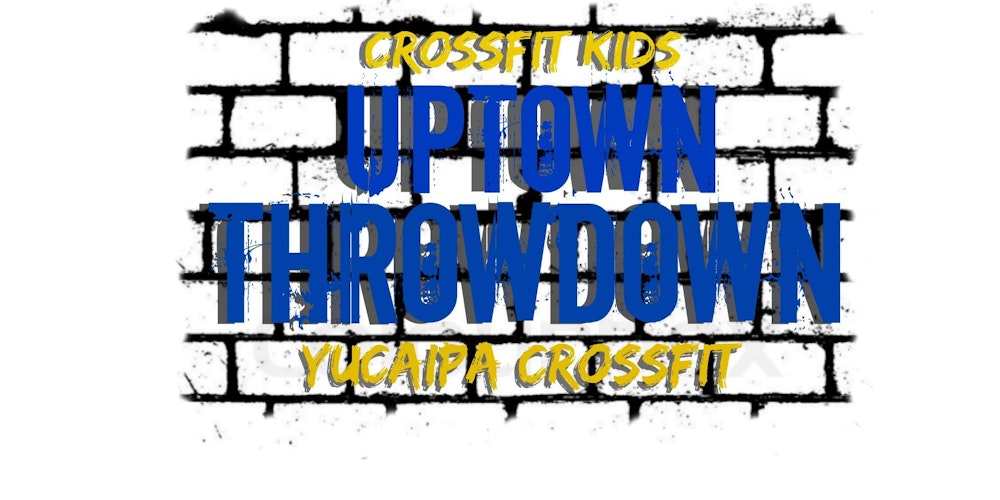 The Athlete Briefing Will Begin @ 8:15AM…
Austin's 1st WOD (60 Second Assault…) Will Take Place @ 9:12AM…
Austin's 2nd WOD (Ups & Downs…) Will Take Place @ 10:07AM…
Austin's 3rd WOD (Row… Row … Row… Lift!!!) Will Take Place @ 11:13AM…
And Austin's Last WOD (Busta Burpee…) Will Take Place @ 12:PM…
I'm Gonna Be Out There For The Entire Competition… So If You Want/Need Any Info Just Hit Me Up…
Yucaipa CrossFit Is Located @: 34199 Yucaipa Blvd. Yucaipa, CA 92399…
And Who Knows… If You Know Austin… You Might End Up Seeing This…
ALRIGHT… HERE WE GO…
Active Rest Day… Get Out & Do Something!!!
3…2…1…GO!!!
Mando
"In All Seriousness… Good Luck Brother… Just Have Fun… Maybe We'll Be On The Side Between Heats & Work On Saturday's Oly Lifting To Show These Kids What's Up!!!"
10.1.2016 WOD & Scores…