The CrossFit Games Open Is Just Over A Month Away, Beginning With 18.1 On February 22.
Except Dave Castro Doesn't Want To Wait…
Last Week… From CrossFit WIT in London… He Announced Something He Called "18.0" From CrossFit WIT in London… And It Included New Standards For The Dumbbell Snatch & The Burpee….
18.0 Is:
For Reps of 21-15-9: DB Snatches & Burpees Over Dumbbell…
From floelite.com
"The new dumbbell snatch standards only allow you the switch hands after the dumbbell passes your eye line, instead of the 2017 standard which allowed athletes to switch hands overhead if they wanted. According to Castro, the point of this switch is to ensure a good lockout at the top of the snatch.
The new burpee standard is a simple, clever way to make burpees more challenging. For this workout, the standard requires the athlete to put the dumbbell on the ground next to them when they're done with their final snatch, parallel to their feet.
From there, you'll complete a burpee with a lateral jump over the burpee. The new RX requirement is that you jump your feet back and up. If you step your feet back or up instead of jump your feet back or up, the workout counts as scaled.
We saw a few Games athletes in Tia-Clair Toomey, Lukas Esslinger, and Scott Panchik take this workout and it was quick!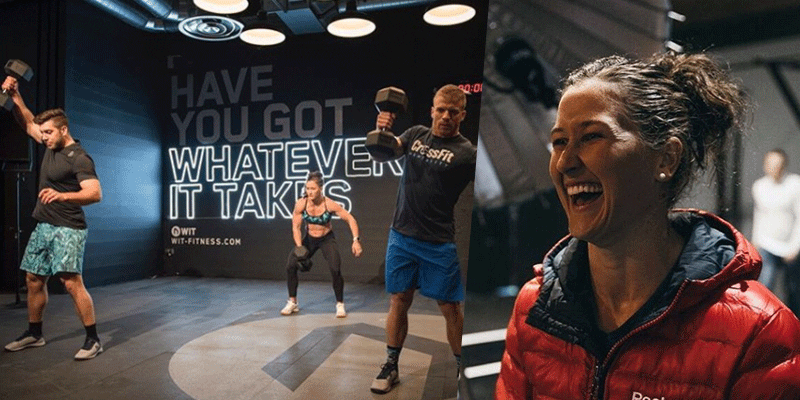 Tia-Clair Toomey finished around 3:04 and Scott Panchik finished around 2:59.
So what was the point of 18.0? First off, it's to help promote signing up for the Open. More importantly, it's a way for Castro and CrossFit to reveal new standards for movements we may (read: definitely will) see in the Open in 2018.
So eyes up, CrossFitters: burpees may be a little more taxing this year if you aren't used to doing them this way…."
ALRIGHT… HERE WE GO!!!
Skill/Strength…
Hang Power Snatch Practice
15 BEAUTIFUL Reps Using 70% Of Your Heaviest Hang Power Snatch… OR…
Let Your Coach Know What You Used Last Week… Coaches Choice On Whether You Go Up In Weight…
MetCon… 
Both Are Super Lung Burners… Good Luck Athletes!!!
You Will Have 2 Scores… Your Finish Time From WOD 1 & Your Overall Finish Time…
WOD 1…
For Time:
"18.0…"
***DB Snatches… Rx'd: M-45lbs/F-25lbs… This Can Be A Muscle Snatch Or A Power Snatch…***
21 Dumbbell Snatches
21 Burpees Over Dumbbell
15 DB Snatches
15 BODs
9 DB Snatches
9 BODs… TIME!!!
***Rest 1 Min…***
WOD 2…
For Time:
5 Hang Power Snatches @ Weight Used During "Skill/Strength" Training…
10 Burpees Over Barbell
4 HPS
8 BOBs
3 HPS
6 BOBs
2 HPS
4 BOBs
1 HPS
2 BOBs…TIME!!!
3…2…1… GO!!!
Mando
Week 3 All Laid Out For You… Kinda…
Monday: Hang Power Snatch… 70% Of Your Heaviest Lift From Week 1… Or… Let Your Coach Know What You Used Last Week…
Tuesday: 70% Of Your 3 Rep Max Front Squat & Push Press…
Wednesday: 70% Of Your 3 Rep Max Back Squat & Strict Press OR Bench Press…
Thursday: 70% Of Your 3 Rep Max Deadlift…
Friday: Strength "Rest" Day…
Saturday: 9AM: GRID 04…
Sunday: Active Rest Day… Get Out & Do Something!!!