But 1st… Yep… Friday Was Rough… Great Job Everyone!!! Keepin' That One In My Back Pocket…
This Sunday… Tom Brady & The New England Patriots Defend Their Super Bowl Title Against Nick Foles & The Philadelphia Eagles!!!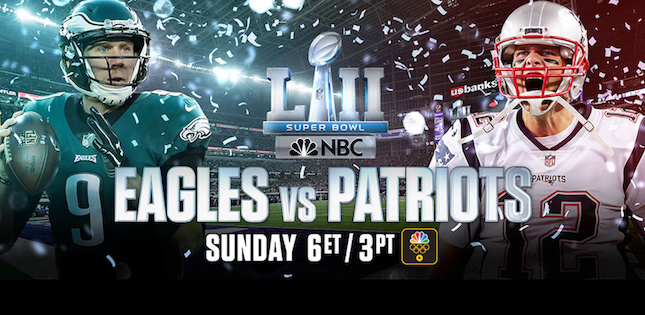 You Know What That Means?!?!
A Lot Of Super Bowl/Pre-Super Bowl Parties With Lots Of Delicious Food… Snacks… Drinks…
I Know The Super Bowl Isn't Until Sunday… But Before You Stuff Your Face With Pizza… Wings… Beer… Etc…
Come In Saturday Morning For The 1st GRID WOD Of February/5th Of 2018!!!
Get Your Butts Kicked Around A Little Bit… So Sunday You Can Sit Back & Watch Other Guys Get Their Butts Kicked!!!
ALRIGHT… HERE WE GO!!!
GRID 05: 9AM…
Everyone Always Asks… "What Do You Guys Do On Saturdays?!?!"
Well… We Have Fun!!!
Don't Worry About Having Any Kind Of Numbers Ready (Rx'd Will Be 95lbs/65lbs)… Just Come In!!! Expect To See Some Burpees… Air Squats… Sit Ups… Push Ups… Pull Ups… Cleans… Knee Tucks… Push Presses… Toes To Bar/Beam… Wall Ball Shots… GHD Sit Ups… Clusters… Box Jumps… Double Unders/Singles…
Ya' Know… "Fun" Stuff… Answer Your Question?!?!
Be Sure To Sign Up On Zen Planner & Be @ The Box By 8:45AM…
3…2…1…GO!!!
Mando
2.2.2018 WOD & Scores… OUCH!!!