You Guys Remember Juanito?!?!
Juanito Reached Out To Me This Past Weekend & Asked Me For Help/Support…
Anytime Brother…
From Juanito…
https://www.barbellsforboobs.org/fundraisers/juanhernandez/barbells-for-boobs
Im doing this because of my MOM and because i dont want more people going through that same thing that i went through
 Monday 10th Sep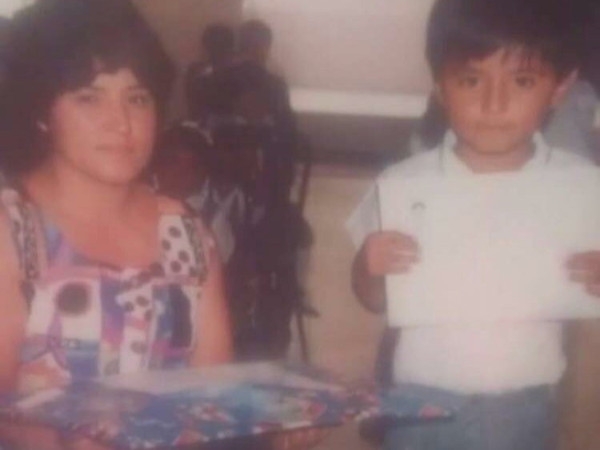 "I want to ask all of you a favor: please to donate to this organization! The goal is to reach enough money to supply breast cancer testing for all those women that are in need.
The first time that I was aware of breast cancer (personally) was with my aunt. I remember her asking me for a ride to go to do her test. I remember her all the way to the doctor office, looking at her face all worried just to go into that building not knowing what would be the outcome after getting her test done. I remember her being all happy when she found out that what they detected on her breast wasn't cancer and her first words were that she was happy because she only needs to do that test once a year instead of every three months. I honestly can say that I was happy for her.
Two years ago I went through one of the worst moments in my life till today. I remember the phone call from my sister telling me that my mom was going to have some tests done on her breast because she started to feel a lump. I remember my mom telling me that everything was going to be ok and that I shouldn't worry (she already knew that she was stage 3). long story short, my mom was diagnosed with stage 3 breast cancer because she didn't get the test necessary to be detected earlier. it was too late when my mom received the treatment necessary to be detected; she started her chemo the next day. She was on stage 3 her lungs were infected with cancer. I remember her talking on the phone breathing really hard and I was always asking her why she was breathing like that (she didn't tell me that she had stage 3 cancer and that her lungs were filling with water) and her answer was the she just felt really tired because all the chemo that she was getting—hiding the truth from me.
I was really happy because she found one organization that helped her a lot with all her bills and she was getting the treatment necessary to keep her alive momentarily. Those moments were really hard for me because I lost my grandma a month before my mom was diagnosed with cancer. I remember calling her trying to talk to her, but because of the chemo she was having a reaction in her throat that caused her a lot of pain when speaking. It made me feel a lot of pain hearing how much pain she was going through just have a conversation with me.
6 months after her first chemo treatment I got a phone call from my sister telling me that the doctor told her that the chemo was working so we started to plan a trip to Mexico. My mom wanted to go to a place that she always wanted to visit. 3 days after we got the good news I got a call around 4am—I was so tired that I didn't hear my phone—there were probably 20 missed calls on my phone when I looked at it. The first sound that I heard on the phone was her crying, after that she told me that our mom wasn't breathing and that her body was cold—my mom died in the middle of the night. That was the hardest moment of my life. It was really hard receiving that notice that I fell into a really bad depression for about 5 months; first my grandma, then my mom. I give thanks to God for allowing me to get the strength to get out of it because those were really hard moments for me and my family.
The reason that I'm sharing my story is to let you guys know what I went through and hopefully move your heart so we can help donating to this organization and help people to get the right early detection and treatment before it is too late. I want more people to enjoy their family and not wonder like me, what would could be if their family members got the right treatment and access to early diagnosis before is too late. So that is why I beg you to please donate to this organization even if it is one dollar—you can make a big difference in someone's life.  thank you so much for reading my story and hopefully you can be part of this. Thank you so much and have a good day!"
*********************************************************
ALRIGHT… HERE WE GO!!!
Strength…
Front Squats
12 Reps… No More Than 3 Reps @ A Time… No More Than 20lbs Heavier Than "Safe Starting Point"…
MetCon…
***Cleans…***
L1…
M-115/135/155/185/205
F-85/95/105/115/135
L2…
M-95/105/115/135/155
F-65/75/85/95/105
L3…
M-75/85/95/105/115
F-55/60/65/75/85
L4…
M-55/65/75/85/95
F-35/45/55/60/65
***Pull Ups… All Levels… Chin To Bar… MOD: C.C.***
***Box Jumps… All Levels… M-24″/F-20″…***
20 Min TIME CAP!!!
———————————————————
For Reps of 15-12-9-6-3:
Cleans
Burpees
Pull Ups
Box Jumps
*********************************************************
3…2…1…GO!!!
Mando
9.17.2018 WOD & Scores…
That Was An Amazing Monday!!!
Great Work RainCross…